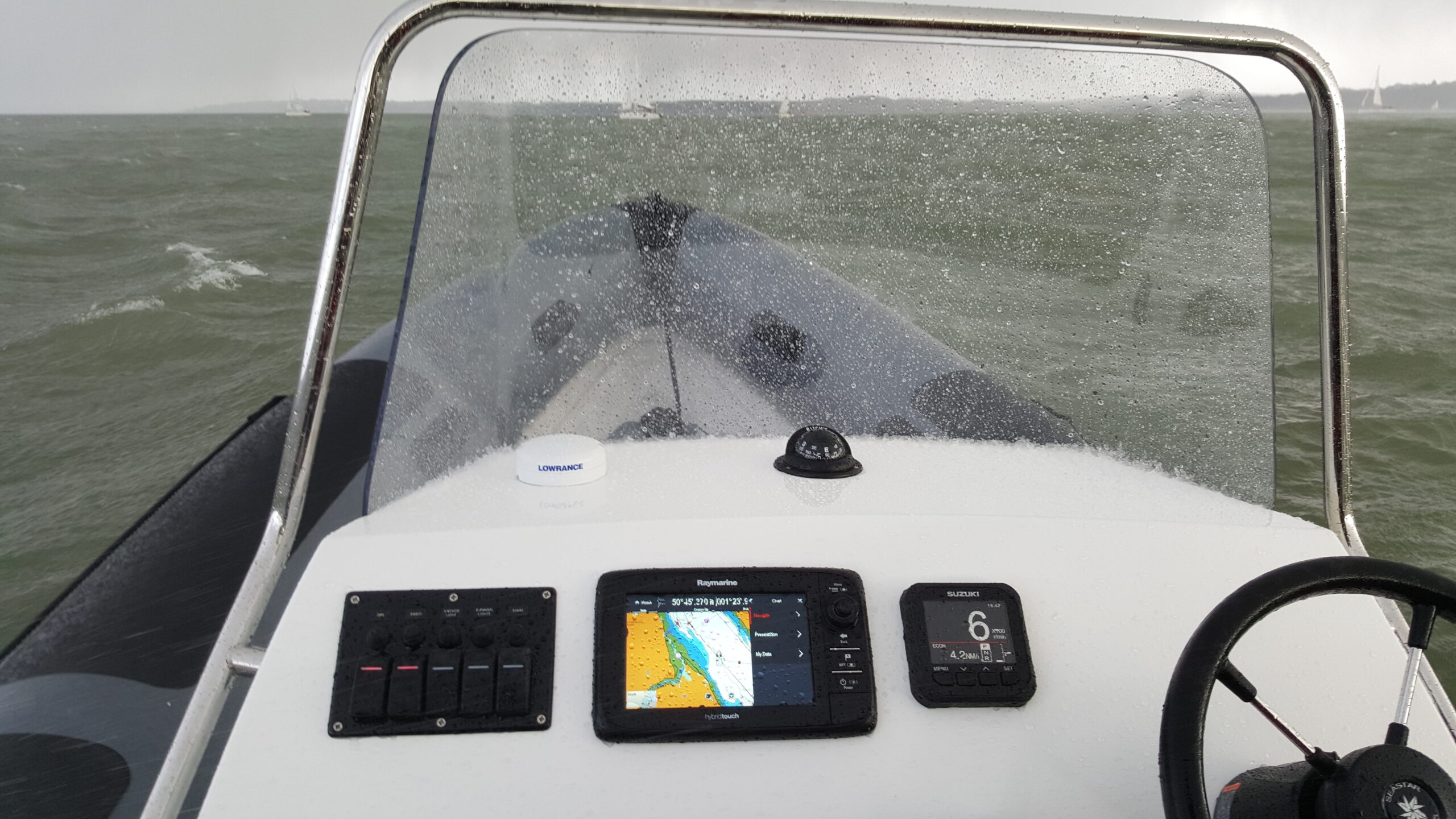 Sea trials of our new 7.5m demonstrator were completed successfully at the weekend. We headed out towards the Needles in blustery conditions that provided rain, snow and hail (seen here collecting on the console). The deep-V hull kept us comfortable and dry in the chop while we put our new RIB to the test, and we were certainly grateful for the protection from the weather afforded by the full height polycarbonate windscreen.
We have some great fuel economy data to report, with the SuzukiDF200APX performing superbly to achieve 0.9 litres per nautical mile at a speed of 29kts.
Please contact us if you would like to arrange a sea trial.