---
About Us
---
Island RIBs was formed in July 2014. Over the past seven years our RIBs have gained an excellent reputation both for performance and build quality.
Our highly skilled and experienced manufacturing team have backgrounds in production and product development for innovative, market-leading manufacturers both within and outside the marine industry. Our design team has more than twenty-five years' experience in designing RIBs.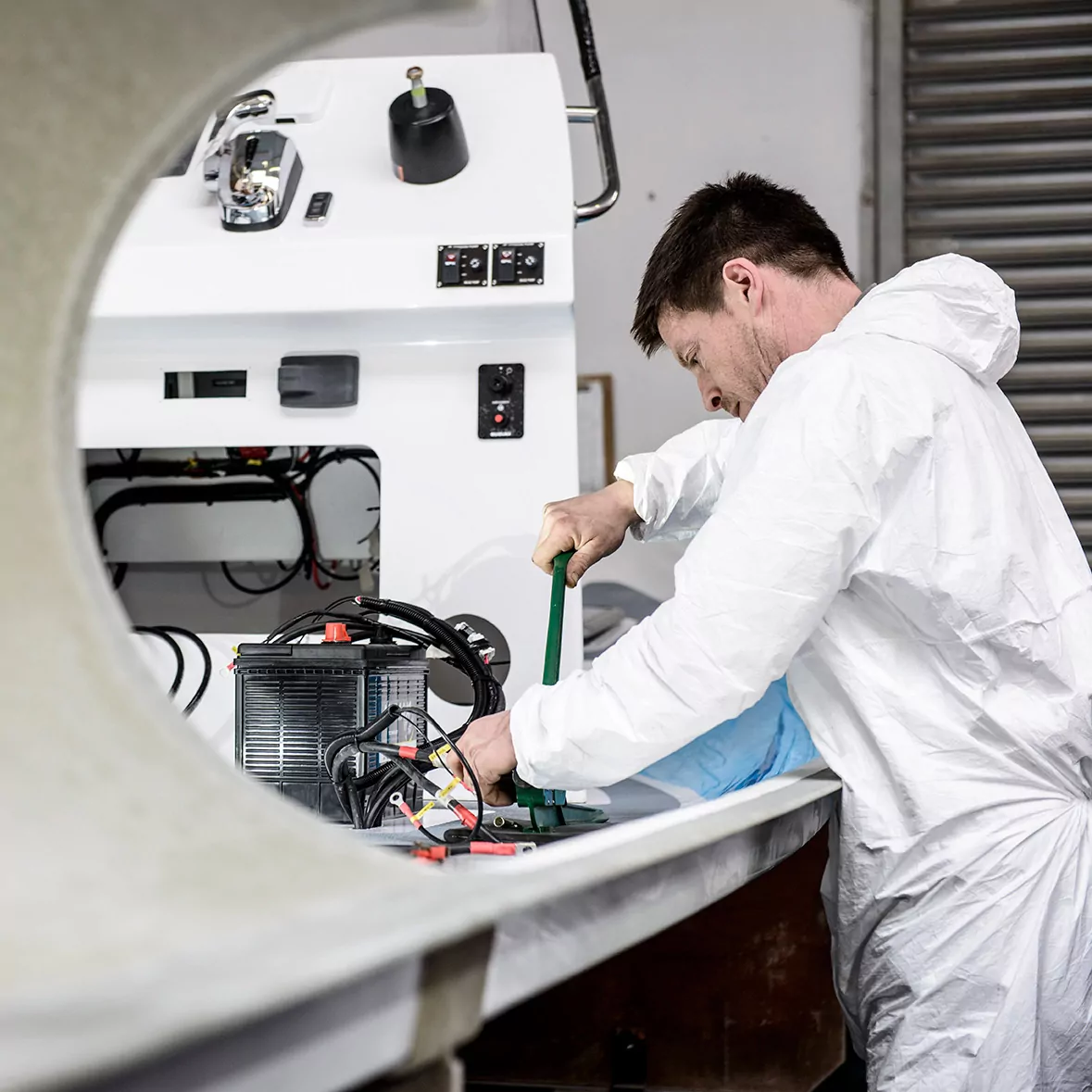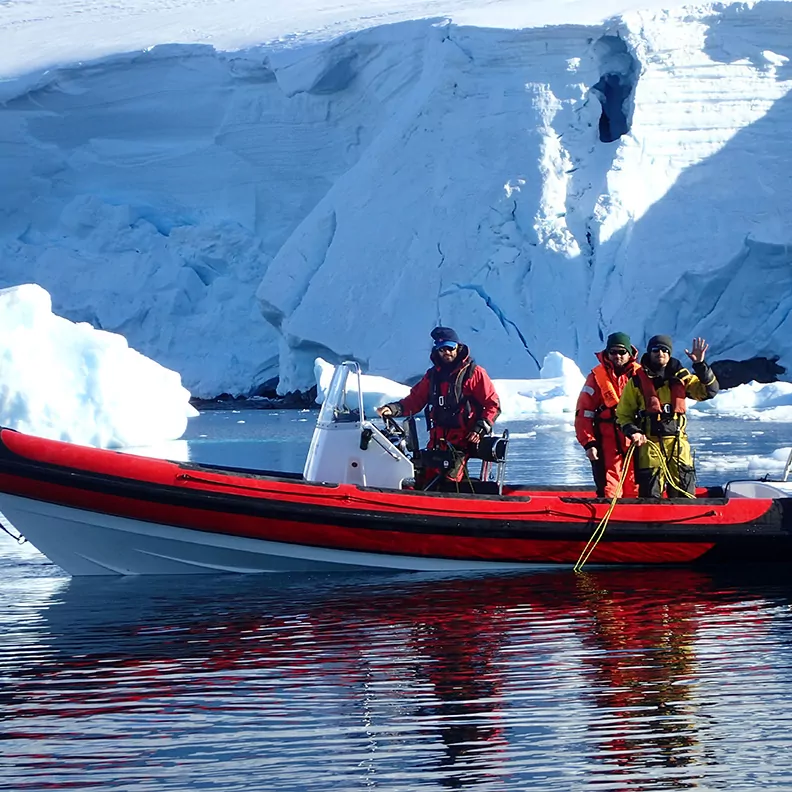 Our broad range of customers include families using their RIB for long-distance cruising and water sports, yacht racing teams and commercial operators. The British Antarctic Survey use our RIBs for scientific research, diver support and search and rescue. Read more about the British Antarctic Survey RIBs.
Every Island RIB is built to order from our own designs, using our own tooling at our workshops in East Cowes on the Isle of Wight. We do not have a sales team: our manufacturing team work directly with every Island RIBs customer during the specification and build of every Island RIB. Find out more about how our RIBs are designed and built.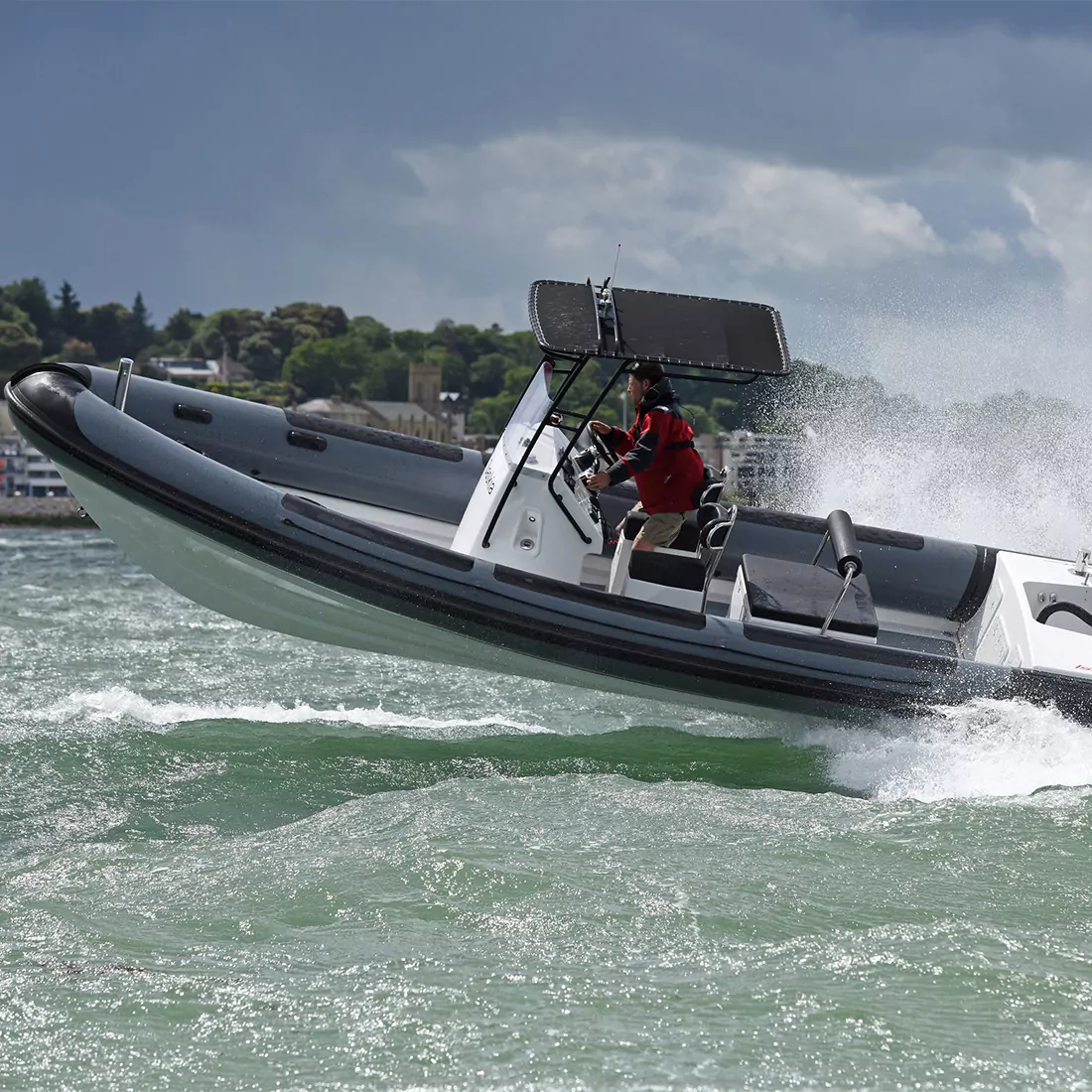 Through our apprenticeship scheme we aim to train the next generation of boat-builders, ensuring that we have the skills in house to continue to develop our range of high-quality rigid inflatable boats. This short film about one of our apprentices was commissioned by the Lloyd's Register Foundation.