Our range of high-quality, hand-built Rigid Inflatable Boats are the result of years of development in the challenging conditions of the Solent.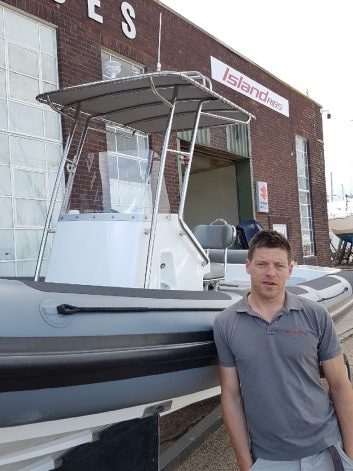 Our managing director, Alex Cottle is a skilled engineer with a background in production and development for innovative, market-leading maufacturers.  
To build a RIB that performs on the water takes more than expert craftmanship:  Alex and Brian utilise knowledge gained from thousands of sea miles to inform every aspect of their work and guide you through the many decisions which must be made to ensure your RIB is perfectly suited to your needs.

At our workshops in East Cowes, Brian and Alex lead a young, enthusiastic and dedicated team through the build of each boat. Every RIB is built by hand, to order from our own designs, using our own tooling. All laminating, engineering and boat assembly is carried out in-house, allowing us to retain complete control of your build from design to delivery.