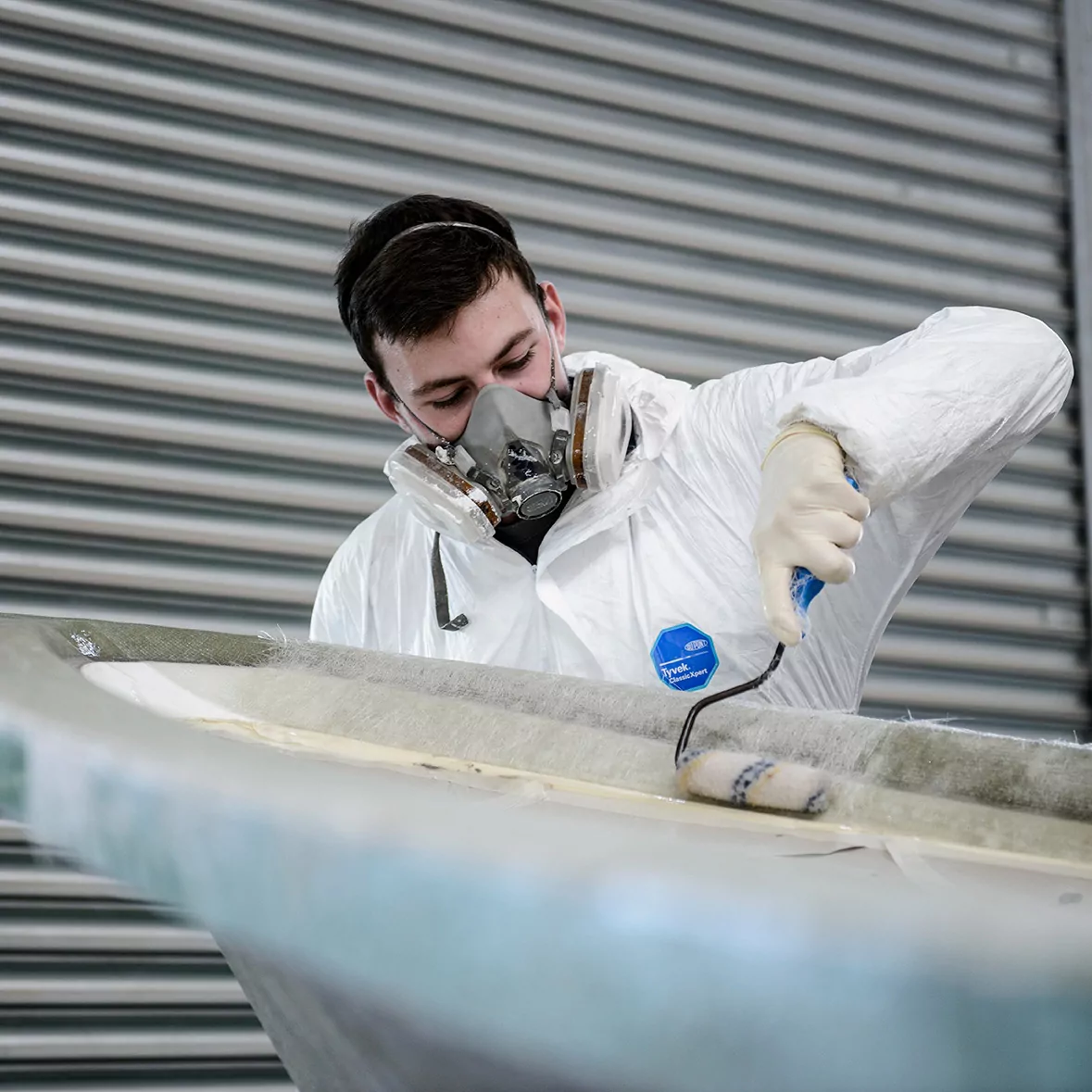 ---
Design and Build
---
Excellent sea-keeping, predictable handling and a soft ride result from careful design. Our designs have been developed and refined over many years in challenging conditions. As well as expertise in boat building our team have considerable experience gained from thousands of sea miles: we understand what works well and we use this knowledge to inform everything that we do in the process of designing and building our RIBs.
All Island RIBs are designed, manufactured and assembled on a single site at our workshops in East Cowes. This enables us to control production and ensure the high-quality of our product.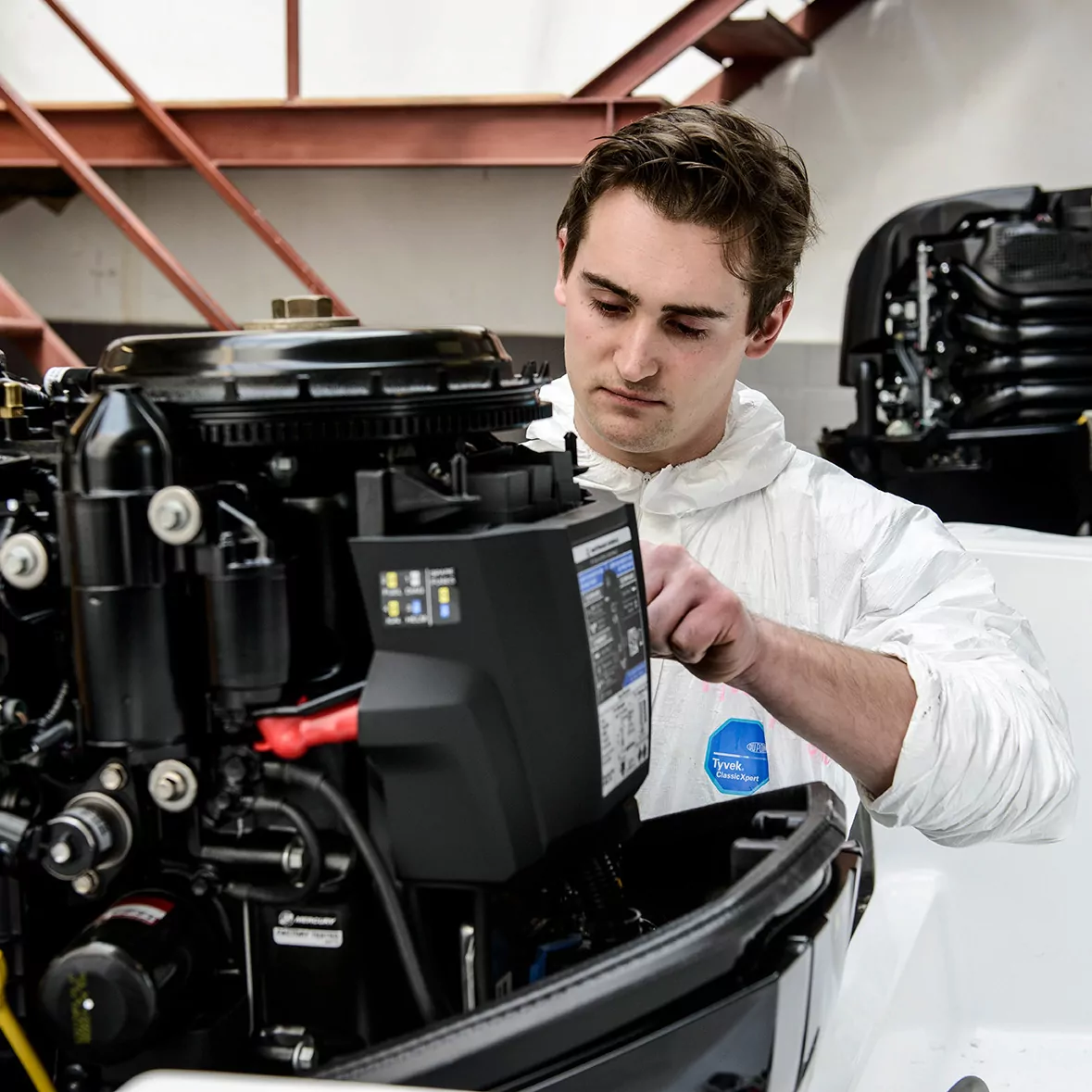 Our design and production team work directly with every customer from the outset, ensuring that every new RIB is correctly specified for the customer's intended application. Throughout this process we always have in mind the core requirements of functionality, durability, reliability and performance. We use our expertise to guide the new owner through the many decisions that need to be made when commissioning a RIB while ensuring these requirements are not compromised.
Island RIBs are carefully built using high-quality components in a process-controlled environment using our own tooling and mouldings. Attention to detail at every stage of the build process ensures that our RIBs not only look good but are durable and reliable.
Our moulded hull and deck are bonded and then laminated together to form a rigid monocoque using only Lloyd's approved composite materials. The moulded GRP splash-well improves structural rigidity at the stern. All Island RIBs hulls are fully flow coated, creating a completely waterproof layer and preventing water ingress into the structure of the boat which can cause deterioration of the vessel over time.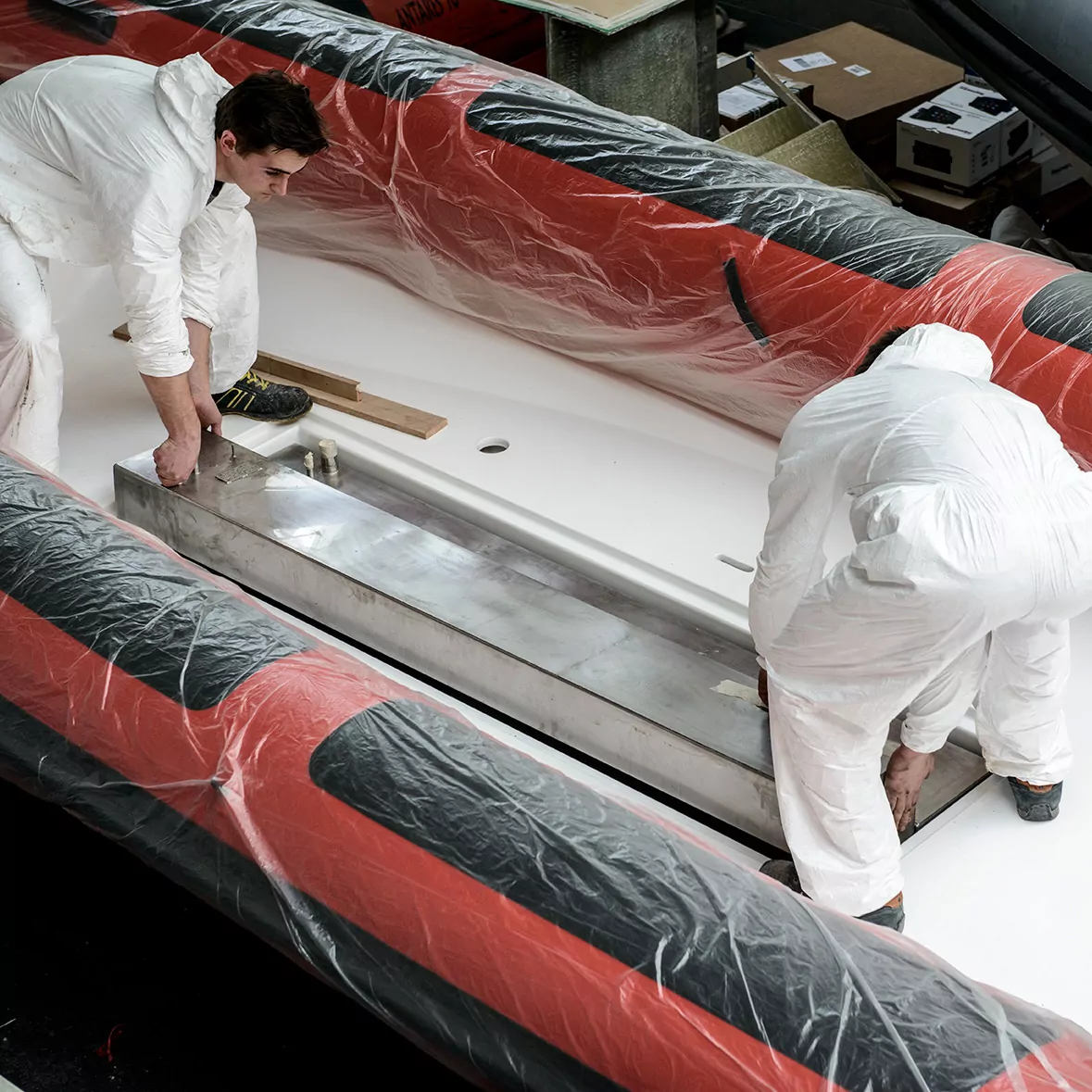 Only marine grade stainless-steel is used to fabricate our fuel tanks, which sit inside a moulded recess ensuring that tanks are contained and completely separated from the main structure of the hull. A moulded GRP tank lid ensures that tanks remain easily accessible for servicing and maintenance.   
Island RIBs full-height windscreens are manufactured in-house at our workshops from moulded polycarbonate which is coated to increase resistance to UV. Polycarbonate offers significant advantages over acrylic in terms of safety and durability.
Our 7m series RIBs have been type tested to MCA Category 3(r), the maximum category possible for an open boat. Our 8.5-10m series RIBs are capable of coding to MCA Category 2 (cuddy and cabin models).  All of our RIBs have been independently verified as RCD Category B.